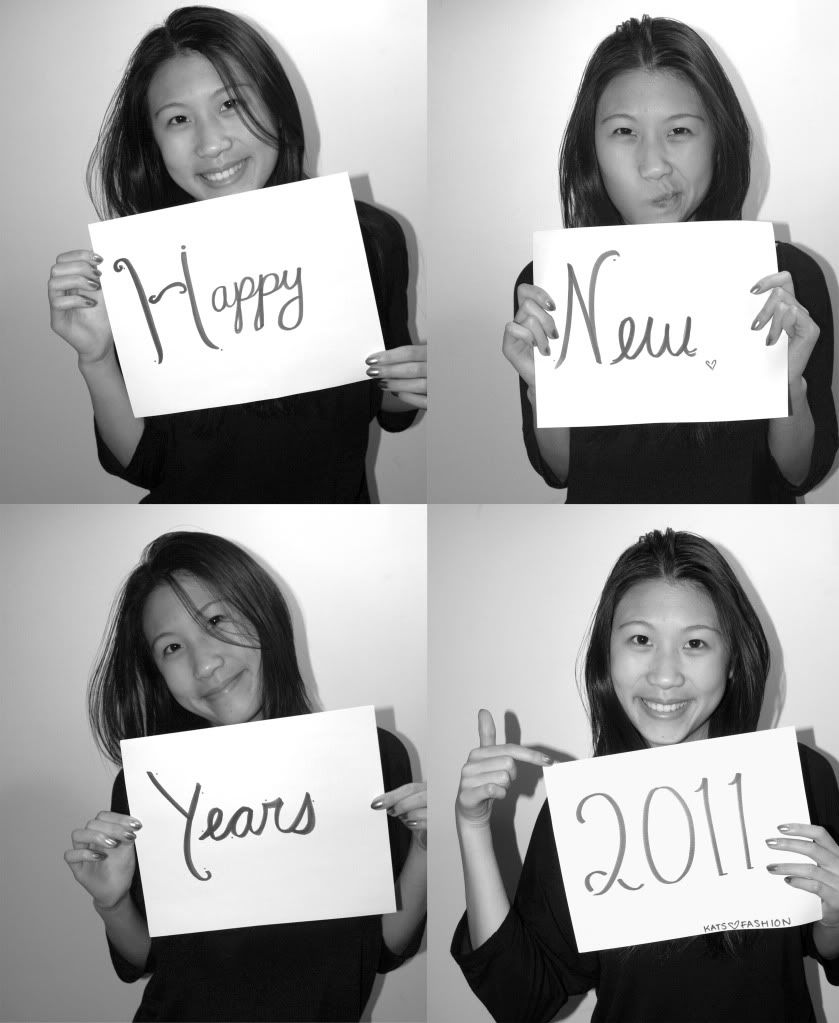 2010...what a wonderful year it was. So many good memories that I will cherish forever.
Starting this blog was one of the big moments of 2010 for me. To tell you the truth, it took me a while to commit to this blog. I am a daily reader of many fashion blogs and always thought about starting my own. I was very hestitant at first, but now I truly love my blog with all my heart.
But of course, I am sooo grateful for all the readers and followers I have recieved in the few months that I have been blogging. You guys are just amazing!
~
So how is everyone spending their last day of 2010. and whats your New Years resolution.
I wish I had a party to go to, but I'm stuck at home which isnt really a bad thing. I'll probably get some junk food, wrap myself up in blankets and watch the ball drop on tv. I need to think about my New Years resolution. I'm not really sure what i'm looking to change for the new year. I always say that i'm gonna study harder, but thant never happens :(
Happy New Years Everyone!
I'll see you all next year in 2011!