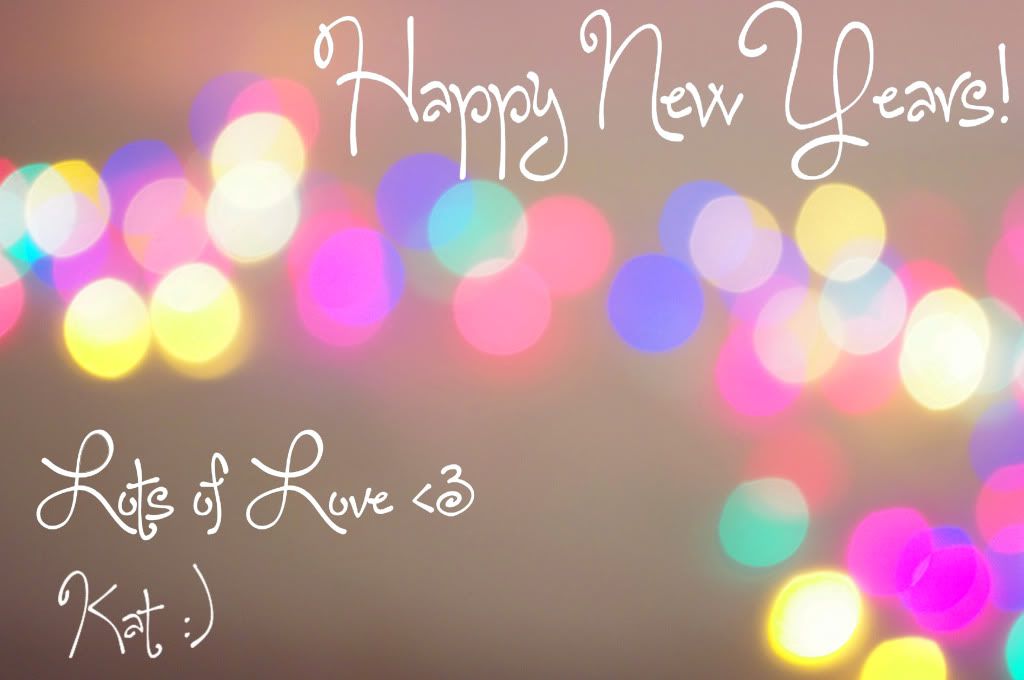 ~
wow....its new years eve ^-^
I think i should reflect on this past year, so here goes...
what a wonderful year! i'm really amazed with everything that has happened because of this blog. i feel like, the blog has encouraged me to do so many things that i would have not done otherwise. and of course, all my followers and readers, you guys are just awesome! you guys really make my day, everyday :)
now non-related blog stuff :) i normally wouldn't really talk about this person here so i'm gonna be a little vague but "he" "happened" this year :P i know he's gonna read this so i just wanted to say how grateful i am for him and in 4 hours, happy 9 months :)
2012...
i'm kinda scared but excited :P
its gonna be a big year, i mean there's the olympics and the presidential election (which btw i will be able to vote in :D) and ahh im totally excited but dreading going to college and turning 18!
and who can forgot about the world "ending" -_- haha
so who's excited? i know i am :)
So I wish everyone a wonderful night, a happy new years, and i'll see you guys in 2012!