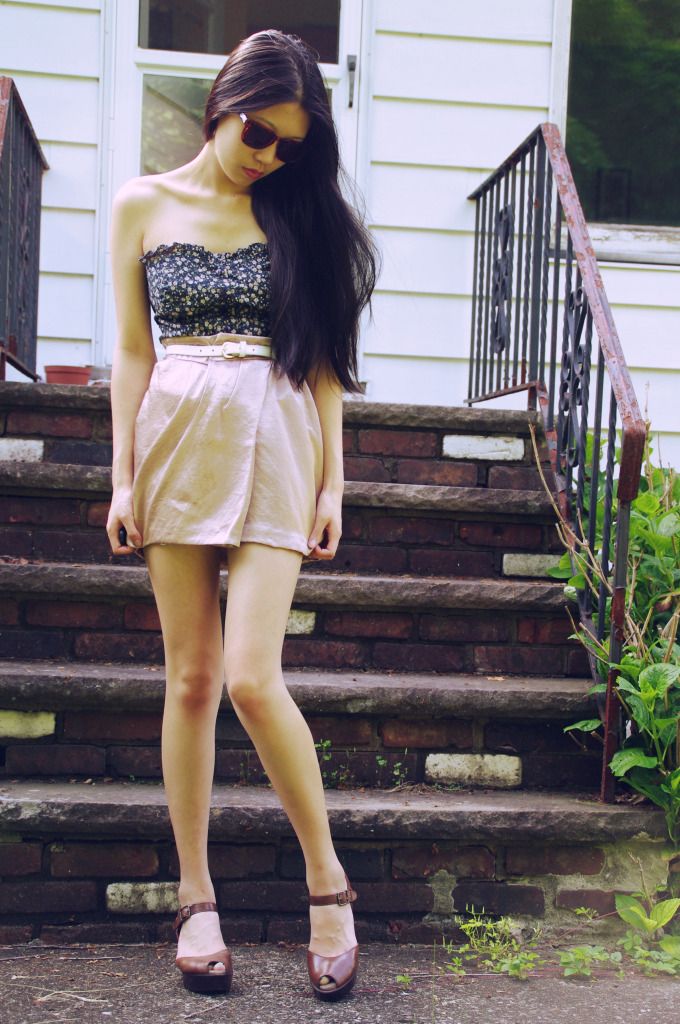 Top-Vintage / Skirt-Old Navy / Shoes-Steve Madden / Belt-Forever 21
~
Whipping my hair back and forth ;)
It was too hot today...I see a very warm summer coming!
hey hey, does my hair look a little different??
I've been putting honey, olive oil and cinnamon in it every week for the past few weeks.
I want to naturally lighten it and I think it's somewhat working?
haha I'm actually sitting here, typing this post up with more honey in my hair!
Hope you guys can see a difference! If anything, my hair does feel softer and silky-er ;)