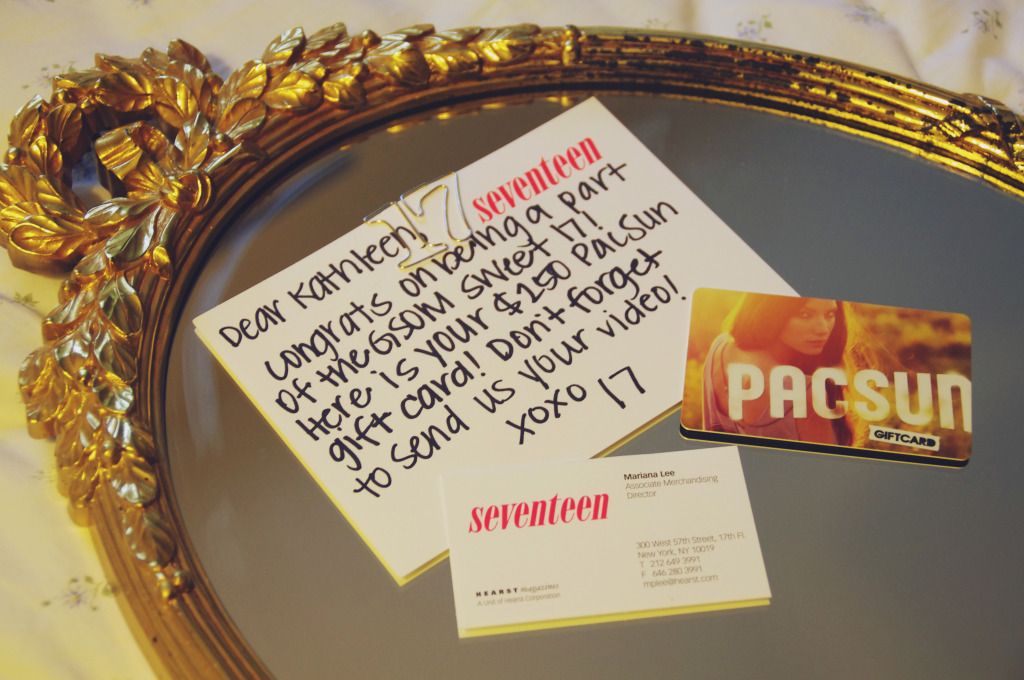 Dress c/o
Sugarlips
/ Necklace-DIY
~
Hey everyone!! I have something really exciting to tell you guys!
A couple weeks ago I entered this contest with PacSun and Seventeen and long story short, I was chosen to be a member in their Golden State of Mind (GSOM) Sweet 17. Seventeen other girls were chosen to be part of this group and basically, we're all brand ambassadors for PacSun for a year! :)
So just a heads up, I will probably be talking about PacSun a LOT from now till next summer ;P
Since it's summer, I rarely do anything. I pretty much spend the majority of my days at home surfing the web, blog jumping around and I just wanted to share with you guys this adorable blog.
C&E
is this wonderful blog that showcases too beautiful people in love. They are seriously the cutest and sweetest couple! So definitely check out their blog :)