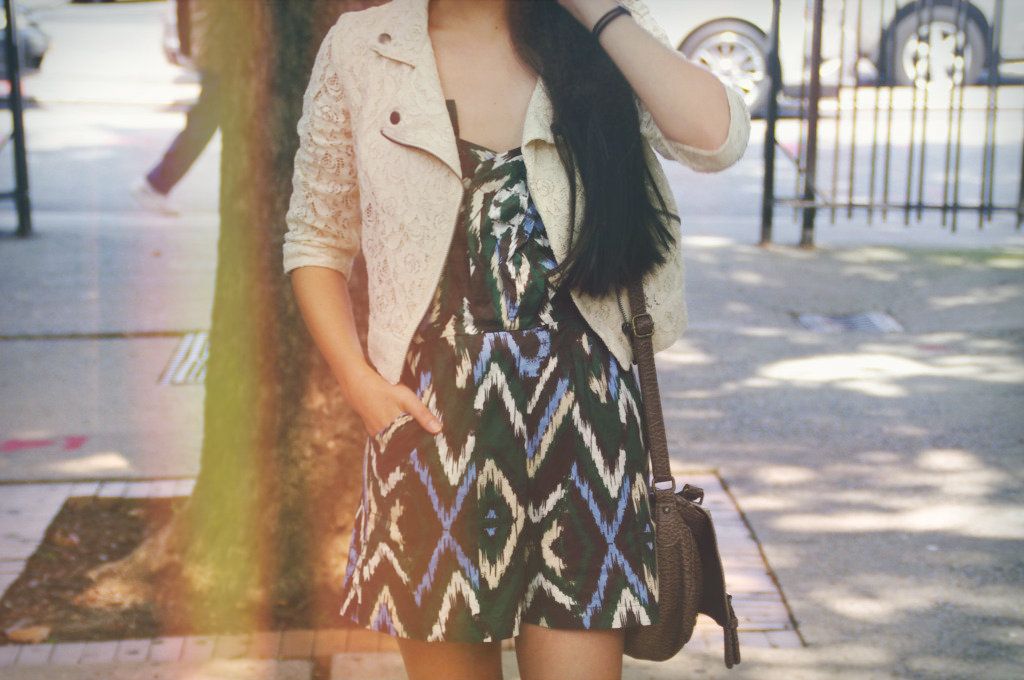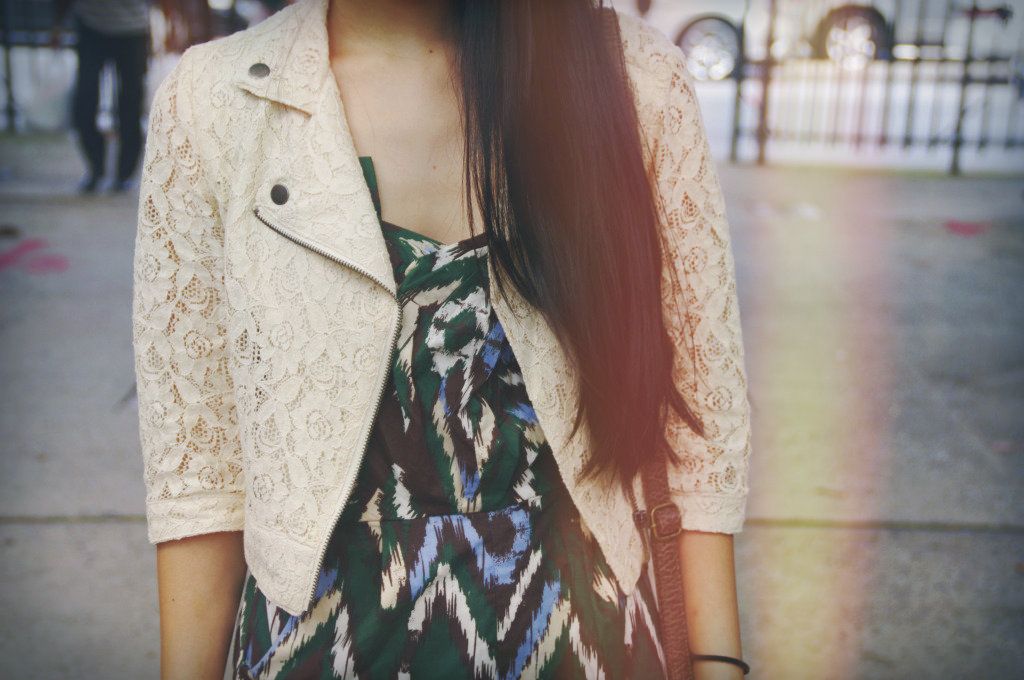 Jacket-PacSun / Romper-Marshalls / Sandals-Forever21
~
So yea I started class on Monday and since I don't have classes on Fridays, I'm done for the week! :)
I'm feeling much better now and less homesick! Classes have been boring and interesting at the same time. As a freshman in fashion foundation at Pratt, I'm taking classes like fashion construction and figure drawing. I gotta say, the fashion construction was a snooze since it accommodates sewing beginners. But figure drawing was pretty good! :) I was actually pretty nervous for that class because I stink at drawing people but the teacher was very encouraging and I'm looking forward to having that class every week :)
So I said months ago that I would work out at least 2 times a week at Pratt's gym but I'm not gonna lie, I've been pretty lazy :P I'm hoping that I can start an exercise routine soon!!
One of the best ways to exercise, train, lose weight and demand results is to cross-train as opposed to sticking to one particular type of exercise. There are several reasons for this, the most obvious being that you use different muscles and therefore workout your whole body.
If you do consider yourself to be a cross-training athlete then you will need to have a decent pair of training shoes to provide you with the maximum comfort and support that the varying sporting demands will put on your feet, legs and body.
Each sport footwear brand offers different designs and models of cross-training shoes, which can vary quite considerably in how much support or comfort they give to your feet. For example, part of the
Fred Perry
trainers range includes several cross-training shoes which, being made form cotton canvas, provide a lightweight, breathable option for athletes involved in multiple sports and training.
Cross-training shoes, as with trainers in general, require a good amount of room or space between the front of the shoe and the toes. This is because when we are participating in sports our feet are naturally much more active and require a greater amount of space to move and breathe than normal.
A general rule of thumb is there should be enough space in the trainers at the toe area as a thumbnail and you should be able to wriggle your toes about with ease.
Whilst it would not be possible to take any potential cross-training shoes out for a test-drive by pounding the streets in them, you can 'test' trainers to an extent in the shop. Walk around the shop in the training shoes several times to ensure that they feel comfortable. Do a gentle jog around the shop, without going overboard, and ask yourself whether the cross-training shoes feel comfortable, cushioned and well supported.
Cross-training shoes should be comfortable and supportive from the start and, contrary to popular belief, you should not adopt a 'break them in' attitude when it comes to buying trainers.
Also one last thing, I did a guest post for Linda at
Trendy Teal
! :) It has my back to school look!! Definitely go check it out if you get a chance :)
Follow @katslovefashion