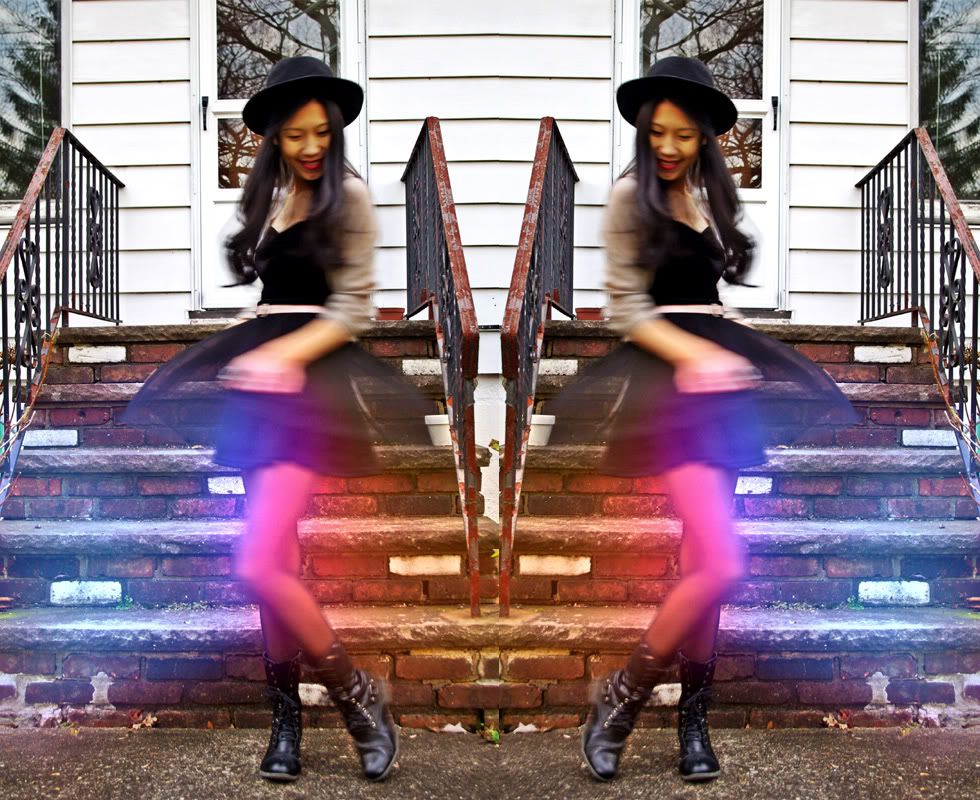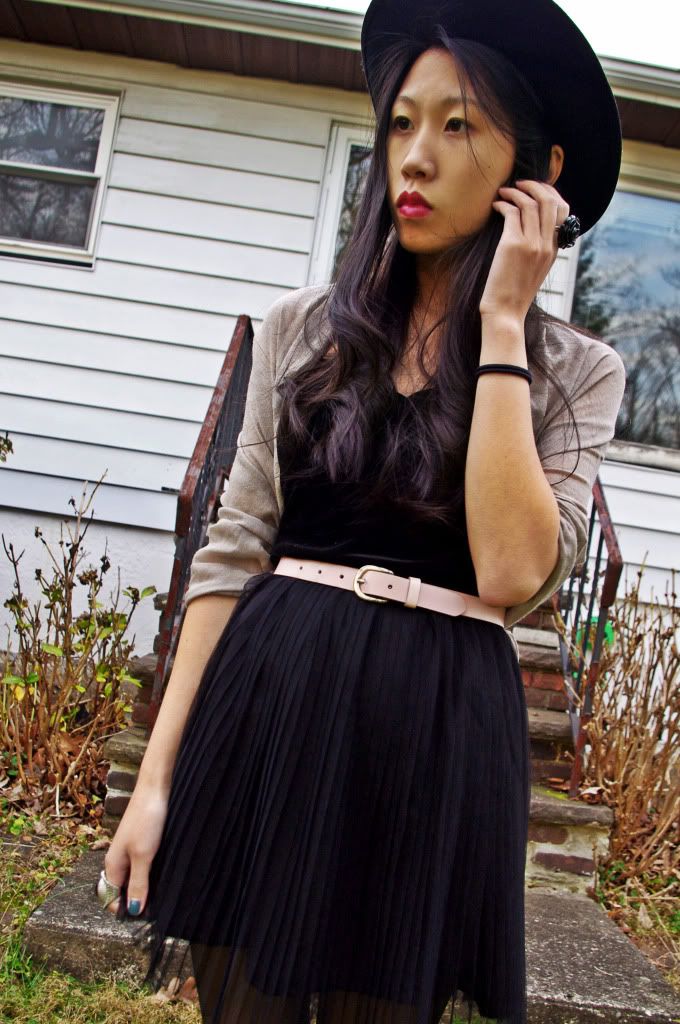 Dress- H&M / Scarf-Vintage / Boots-Madden Girl
~
So I found out today that a lot of people don't know anything about me. I was in photography class and guy in my class comes up to me. Here was the converation:
Guy: I saw you driving into the school this morning! I didn't know you drove to school. What grade are you in?
Me: Your grade -_-
Guy: Really? Since when?!
Me: Since always! (with a hint of attitude :P)
Guy: You've been in 12th grade for 4 years?!?
Me: no...
And then he proceeds to tell his friend (who is also in my grade) about me, both realizing that I am not a junior and I have been in their grade since 6th grade and have lived in this town since I was born -_-
My art teacher of 3 years now also learned something about me today. Next conversation in the same class:
Teacher: Kathleen, you know korean, can you help this guy (points to the korean kid in my class)
Me: no...i'm not korean...
Teacher: oh...
haha story of my life! I guess i'm just too quite :P
Bloglovin
/
Chictopia
/
Lookbook / Shop Kat's Wardrobe